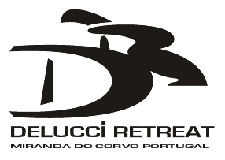 Gary Blesson is a supreme duathlete and triathlete and has set up home in the heart of the Portuguese mountains, perfect for hours of cycling on quiet hilly roads, lakes for open water swim training and miles of trail runs at your feet. Coupled with Susie's amazing cooking, this cannot be missed. Click on the logo to find out more.
With over 15 years of elite age group racing between them, including 35 Ironman finishes, Steven Lord and Jo Carritt have represented GB at World Championship races for the last 6 years. They both offer triathlon coaching and run superb training camps in the heart of Lanzarote  and the Pyrenees – perfect for Ironman preparation. SB Sports Massage has provided care for the athletes on camp for the last few years. Click on their logo for more information.

Richard Tidmarsh and his team are Leading UK providers of Personal Training, Sports  Conditioning and Fitness Holidays and Weekends in the UK and Portugal. We are proud to have worked with Richard in Portugal and at his London Gyms, click the logo for more information.